December 17, 2018, Brno
On Friday December 14th, 2019 the first Czech Courses Brno Christmas Party took place in our school on Kounicova 35!
Teams of our students, their family members and friends measured their knowledge in areas such as Czech culture, food and city of Brno in the quiz. There was also plenty of food and drinks, and we wrote anonymous Christmas greeting cards for fellow partygoers.
A big thank you to everybody who came!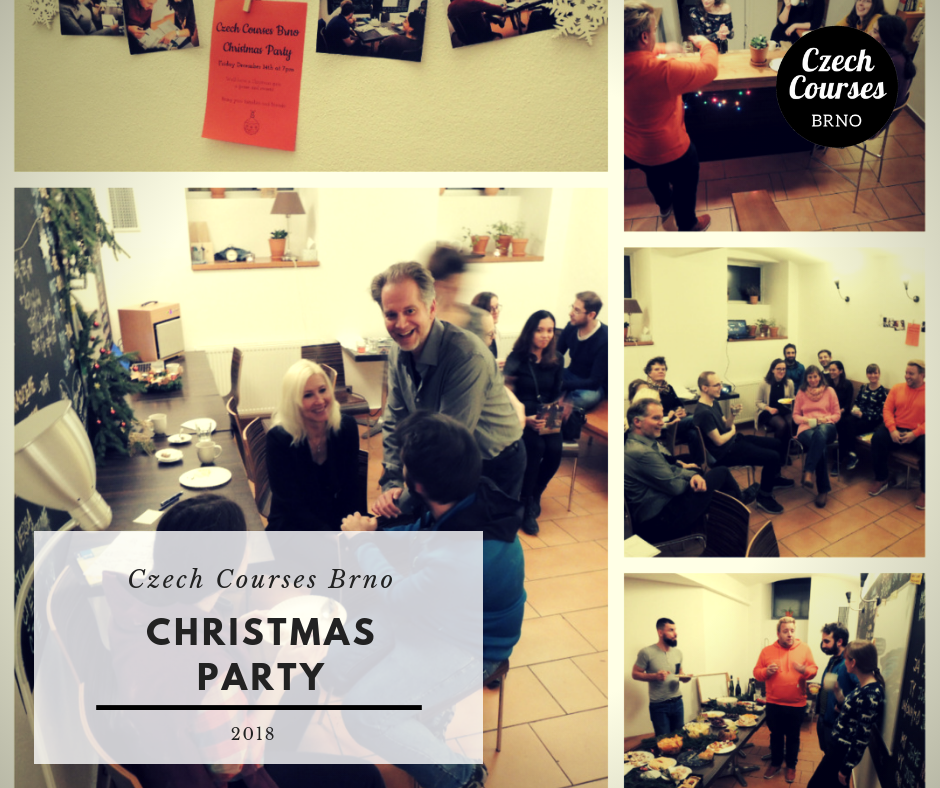 17. prosince 2018
V pátek 14. prosince 2019 u nás ve škole na Kounicově 35 proběhl první vánoční večírek Czech Courses Brno!
Týmy studentů, jejich přátel a rodinných příslušníků si ve kvízu poměřily své znalosti v oblastech jako česká kultura, jídlo a město Brno. Bylo tady také spousta jídla a pití a psali jsme anonymní vánoční přání ostatním účastníkům večírku.
Moc děkujeme všem, kteří se zúčastnili!

---