April 7, 2022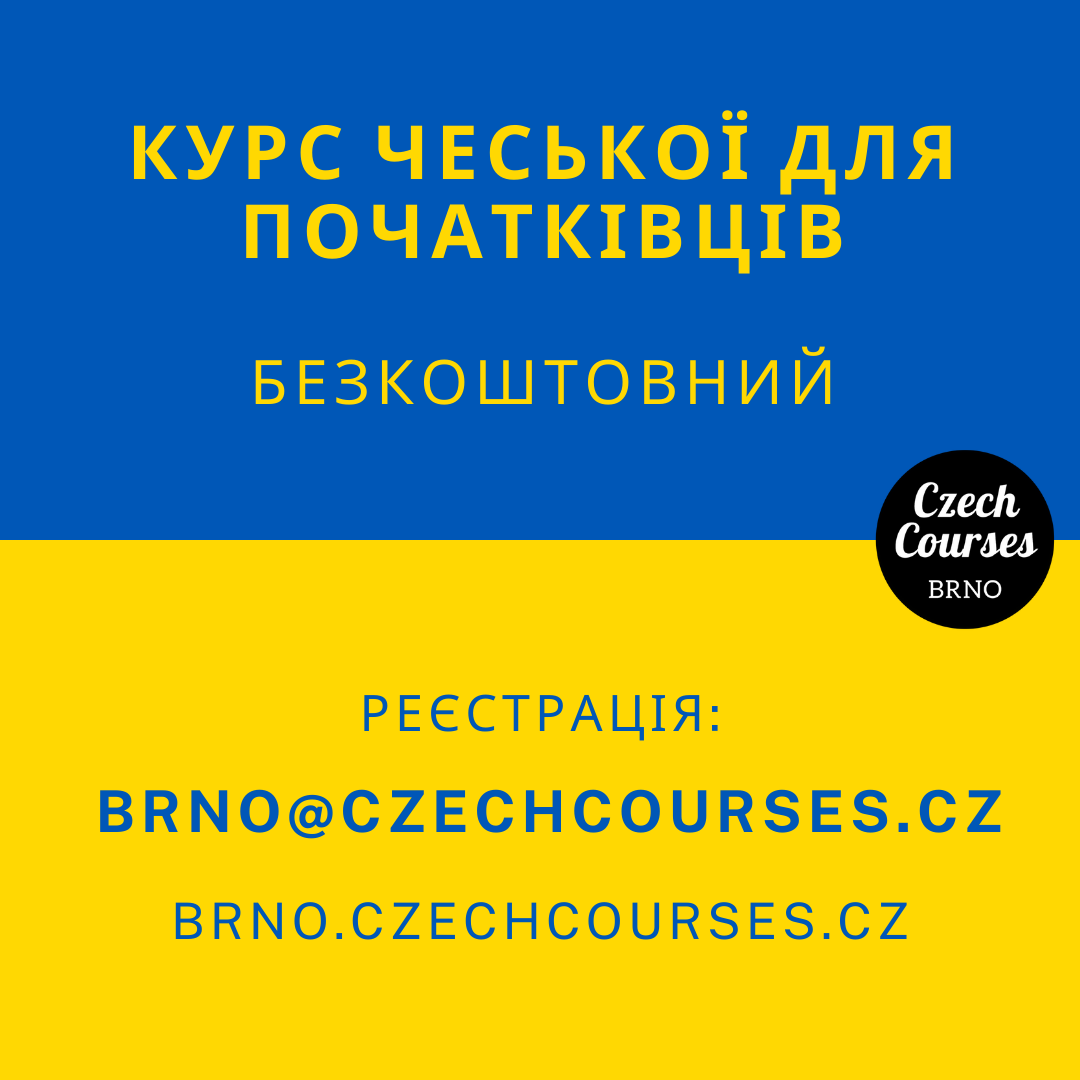 🇺🇦 Наразі в нашій школі відкрито 10 безкоштовних курсів для українських біженців, на яких навчається майже 100 учнів. Ми працюємо над тим, щоб найближчим часом відкрити більше курсів у Празі та Брно. У статті ви знайдете посилання на список курсів.
🇨🇿 Naše škola zatím otevřela 10 bezplatných kurzů pro ukrajinské uprchlíky, kde studuje těméř 100 studentů. Pracujeme na tom, abychom v Praze a Brně brzy otevřeli další kurzy. Odkaz na seznam kurzů najdete v článku.
🇬🇧 So far, our school has opened 10 free courses for Ukrainian refugees, where almost 100 students study. We are working to open more courses in Prague and Brno soon. You will find a link to the list of courses in the article.