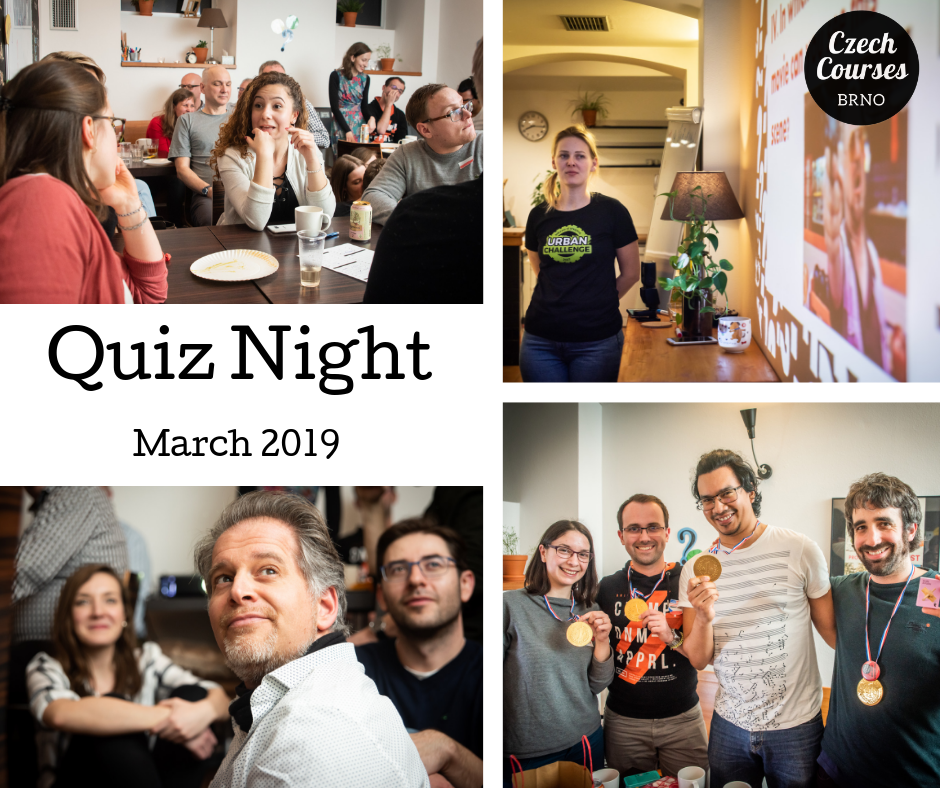 March 5, 2019, Brno
On Friday, March 1st our first Quiz Night took place.
Thanks for all our students and their friends who participated, it was a great evening! A big congratulation to the winning team of Červené řepy, and we are looking forward to seeing you all at one of our next events.

5. března 2019, Brno
V pátek 1. března proběhl náš první Kvíz!
Byl to opravdu skvělý večer díky všem našim studentům a jejich přátelům, kteří se zúčastnili. Gratulujeme vítěznému týmu Červené řepy a moc se těšíme na setkání na některé z našich dalších akcí.
---